Onirix Web AR Player

Onirix Web AR Player allows you to display complete AR experiences in a web browser.
Prepare your experience with some models and interaction, and share instantly with your audience in a frictionless way.
Try yourself: webAR example
Take a look at this sample experience to test the use of webAR with image tracking through your mobile browser. First, check out this video, this is the experience you should see using the following example:
Now try yourself by detecting the QR code to launch the experience, and then detecting the image of the poster to make it come alive (click the image to view close-up):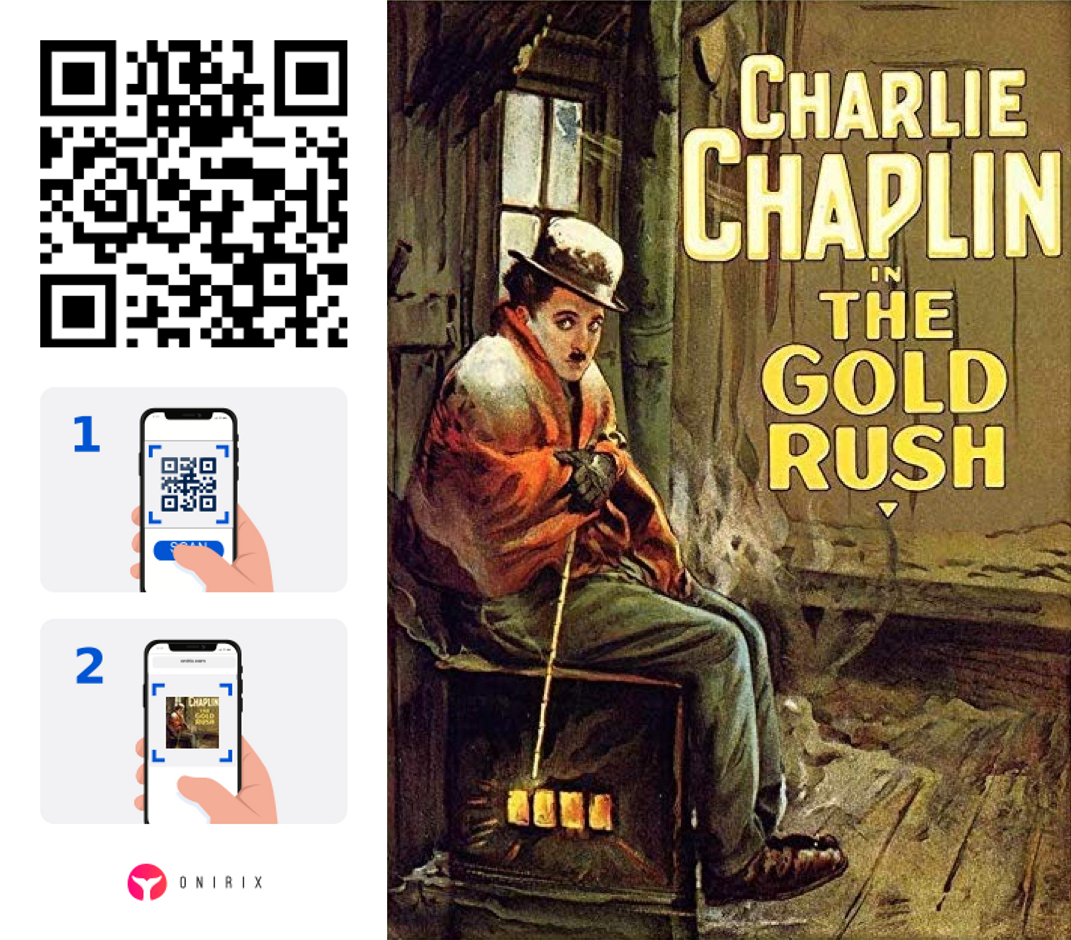 Compatibility
Onirix Web AR Player is compatible with the following mobile web browsers:
| OS | Version | Supported browsers |
| --- | --- | --- |
| iOS | iOS 11+ | Safari, Safari view controller (SFViewController): iOS 13+, Safari web views (WKWebView): iOS 14.3+ |
| Android | Any | Chrome, Firefox, Samsung Internet, Edge, native android web views (Android 4.4+) * |
*Other browsers may be also compatible if supporting the following capabilities: WebGL, CameraAPI, DeviceMotionAPI, WebAssembly (WASM).
Devices must also conform to the following hardware requirements:
Rear camera with at least VGA resolution (640x480px)
Gyroscope sensor (only required for surface-tracking scenes).
2 GB RAM
According to statcounter analytics, this means a global 92,94% worldwide browser compatibility.
---
Supported scene types and other limitations
Running in a browser has many advantages like avoiding app installations or the ability to embed experiences in existing web sites, but it also has some disadvantages compared with running on a native application.
The browser adds an extra layer of complexity, it is not the operating system who will directly manage your app resources, it will be your browser through the operating system, and this translates into about a 30% performance loss compared to the same experience on a native app.
When using WebAR it is really important not to overpass 3D model requirements to ensure a good performance in your experiences.
Because of that, some of the most CPU-intensive tracking types of Onirix are not yet available in WebAR. See the following table:
| Tracking type | Supported |
| --- | --- |
| Surface | Yes (emulated using gyroscope sensor, rotation only) |
| Image | Yes (image-tracking only) |
| QR | Yes (image-tracking only) |
| Spatial | No |
---
Displaying single 3D assets
If you just want to share a single 3D asset without any interaction, Onirix Asset Viewer allows you to rapidly publish and share an asset, without needing to create a new project and associated scenes. Visit WebAR for Assets for more information.